Monday - Friday, 9am–12pm EST
Camp registration opens March 2022.
Our Virtual Summer Camp offers our best-loved programs in a convenient virtual format, with everything from intensive academics and Public Speaking to Fun with Science and Chess—plus our Global Speech Series!
On Monday through Thursday, campers study the ins and outs of language arts, craft thoughtful essays in every genre imaginable, and hone their problem-solving math skills. Campers in Grades 3–8 become bold, incisive speakers in daily Public Speaking classes.
On Fridays, campers explore the mysteries of the world in Fun with Science, broaden their horizons through the Global Speech Series, and get strategic in Chess and creative in Art!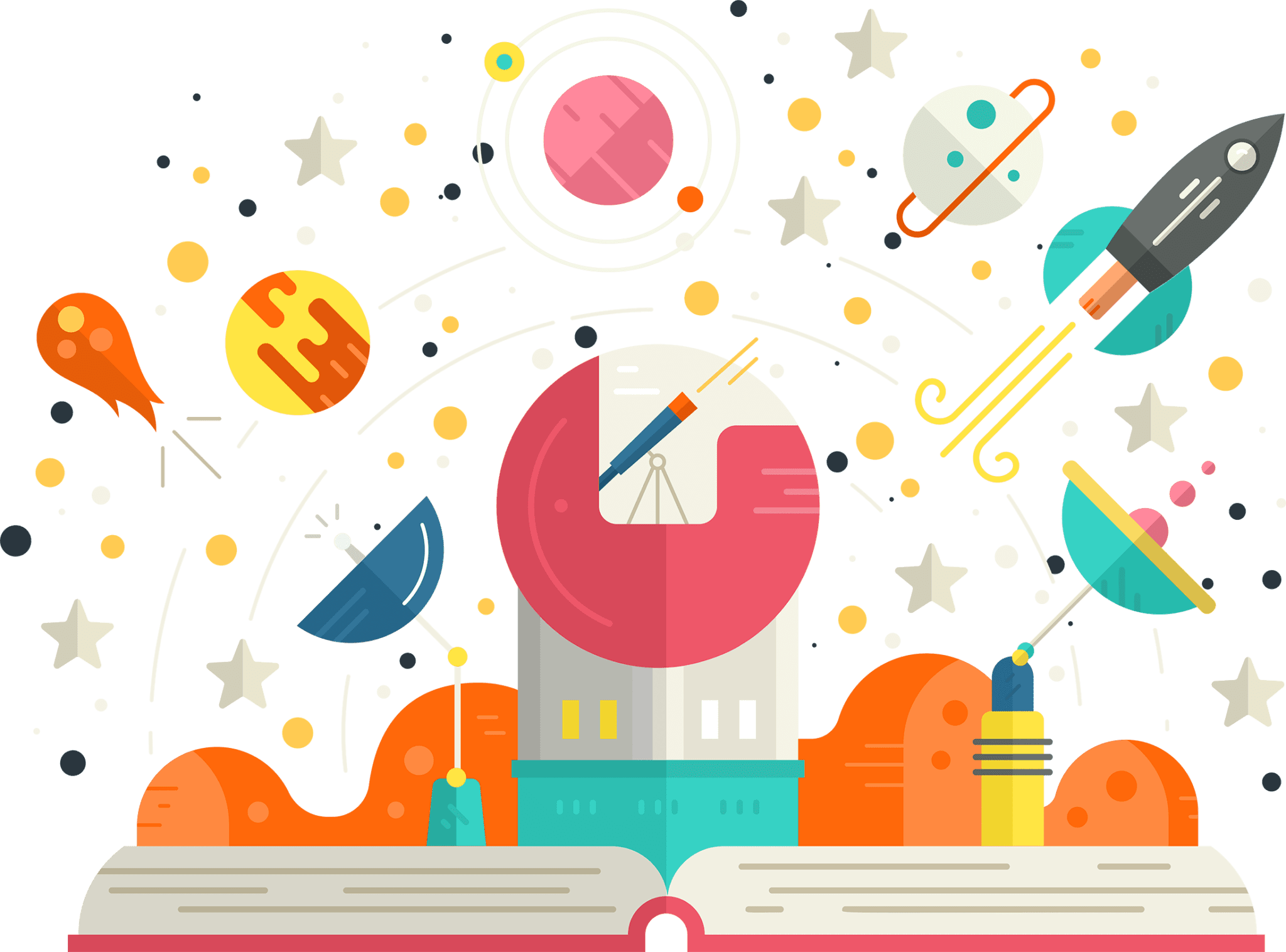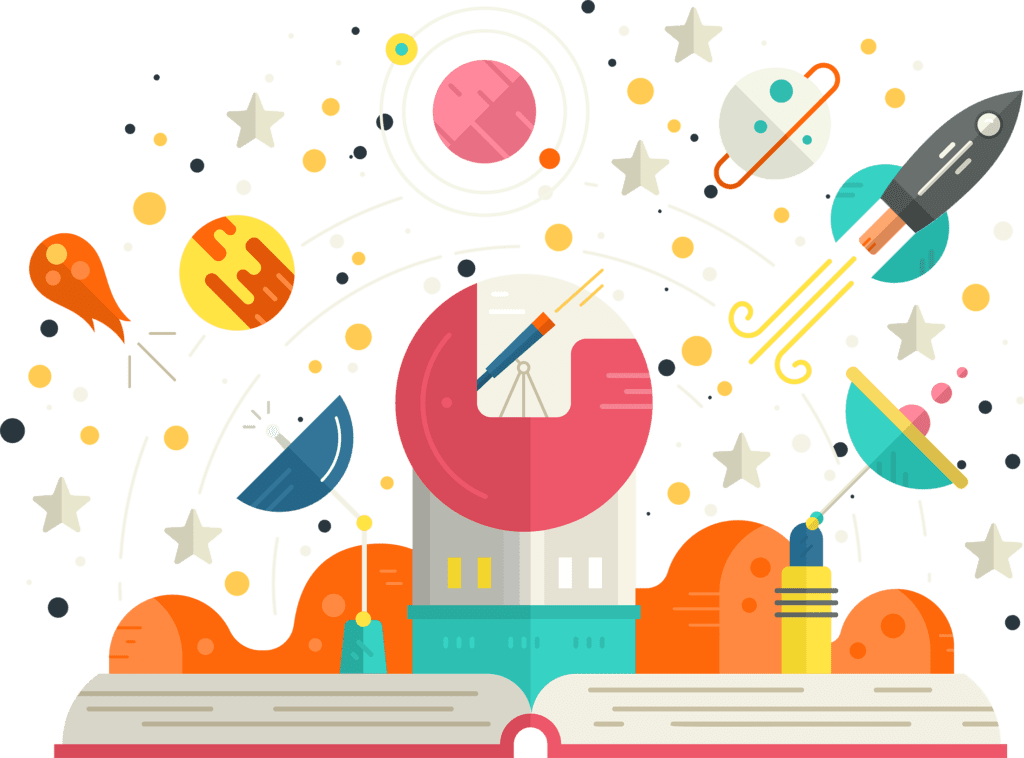 Our Sunshine curriculum is specially crafted for our youngest campers. In our 1st grade and 2nd Grade classes, students build and practice foundational skills in English, Reading & Writing, and Math. Intimate class sizes allow each Sunshine camper to flourish while practicing phonics, learning to add and subtract, and writing complete sentences.
First grade campers build foundational skills in English, Math, and Reading & Writing.
In English, students learn letter sounds, rhyming words, how to sort common objects, and how to use and identify nouns and verbs.

In math, students practice counting, recognizing and representing numbers, basic addition and subtraction facts, and shapes.

During reading lessons, students listen to read alouds, ask and answer questions about key details in the text, and identify characters, settings, and major events in a story.
In writing classes, students practice handwriting and use a combination of drawing, dictating, and writing to compose stories and other written pieces.
2nd grade campers gain the skills they need to become better writers, speakers, and readers.
In English, students study the conventions of vacabulary, capitalization, punctuation, and spelling.

Classes target Common Core standards including prefixes, suffixes, contractions, parts of speech, and simple and compound sentences, as well as learning spelling patterns when writing words.

In Reading & Writing, campers study genres ranging from poetry, fables, and plays to fiction and nonfiction, and practice valuable reading strategies through teacher-directed lessons, modeling, and guided reading.

Students learn a new type of writing each week, including narratives, opinion pieces, and informative texts, and undertake the full writing process, beginning with planning and drafting before strengthening their revising and editing skills.

In Math, students tackle problem-solving and mathematical strategies. They gain knowledge through intensive exercises in critical core-content areas, including measurement, geometry, mathematical practices, operations in base ten and algebraic thinking.
Our G3–8 campers face the world head on, exploring new math and vocabulary concepts while penning creative essays and in-depth speeches. Each week, campers think deeply, write boldly, and speak strongly on subjects they care about. Spark curiosity and build skills in the Common Core-aligned concepts they'll need for the upcoming school year.
English/Reading and Writing
In English/Reading & Writing, campers are identifying imperative sentences, mastering the subjunctive, and crafting complex essays with a compelling thesis. Campers learn the building blocks of English—vocabulary, syntax, vocabulary—and how they can use these tools to express themselves on the page. Each week, students take a piece of writing through the writing process, pre-writing on Monday and proofreading and publishing on Thursday. With lessons on brainstorming, outlining, and editing, supplemented with discussions about tone, style, and genre conventions, English/Reading & Writing helps campers learn how to approach writing from a 360-degree angle. During reading comprehension lessons, students practice understanding multiple sources and analyzing literary structures to strengthen their own writing.
In Math, campers work to integrate mathematical thinking, data analysis, and a rigorous foundation in math principles, as well as problem-solving skills and creativity. With daily lessons and ample practice, students develop their mental math skills, strengthen their problem-solving skills and intuition, and master the common core concepts for their level.
Speaking boldly and clearly has never been more important than in the new flurry of video classes, meetings, and conversations. In our innovative Public Speaking course, students learn to project their voices and make their presence known, even through a computer screen.
Public Speaking builds a student's ability to effectively argue an opinion, be persuasive, and hold an audience's interest in a topic. Using both famous and original speeches, campers practice their fluency, articulation, and stage presence and receive instructor and peer feedback on how to improve. Speech topics vary each week, ranging from serious subjects—distance learning, cybersecurity, and scientific discoveries—to light-hearted topics like vacations, favorite books and films, and cooking lessons. In speechwriting lessons, students learn to dig deep into topics, gathering sources of information that support their claims and organizing them into clear and effective speeches.
On Fridays, adventures across the world, discovering scientific truths and learning from esteemed global speakers. Hone your strategic skills in weekly chess lessons and create new universes in Arts & Crafts. Our daily Gym activity gets children up, up, and moving, teaching them how to pair healthy exercise with healthy study habits.
In this weekly series, campers are exposed to real-world issues with compelling talks that broaden students' perspectives on the world, from global warming to a scientist's daily life and so much more. The series aims to familiarize students with global subjects that foster an appreciation for the new and unfamiliar. Through age-appropriate talks, our impressive panel of speakers—from scientists to lawyers, finance experts and more—will inspire students to grow not only as learners but also empathetic citizens of the world.
Discovering how the world works transports us, taking us into ocean depths or the peaks of the highest mountains. Science is an exploration of the wondrous and the weird, as students encounter the logic that underpins the mysteries of the universe. In Fun with Science, students learn how the water cycle stretches across our planet, how continents came to be, and how environments give life to the animals living within them. Each week, students bring their curiosity with them as they journey through the scientific landscape.
Our experienced chess teacher introduces campers to key game principles and then they're off, from beginner challenges to advanced competitions! With practice lessons and game play, campers further their chess prowess in virtual practice and sharpen their strategic understanding of the game.
Campers turn a creative eye toward their home surroundings. Our art teacher guides students in art making, drawing lessons, and other creative activities that turn the everyday into the extraordinary. Everyone's an artist, and everything, a potential artwork. Imagine and draw a universe of your own, complete with countries, maps, never-before-seen landscapes and animals. Make a poem out of book titles lying around your bedroom. The possibilities are endless, and each Friday campers explore the previously unimaginable.
Every morning, campers shake it off and get moving. Our gym teacher leads students in warm-ups, stretches, and exercises, helping them stay active and strong between academic classes. From virtual dance breaks to jumping jacks, yoga poses to sit-ups, campers can let loose and exercise together while having fun.