Public Speaking means speaking up—in class, on stage, and for yourself. It is using your voice to express your thoughts intentionally and powerfully.
Stage presence will carry children through important milestones, such as admissions interviews for:
Private Schools

College

Graduate Schools

Careers
Public Speaking for Students
Children become confident learners, able to articulate and discuss their ideas with classmates, teachers, and other adults.
Children synthesize their ideas into compelling arguments, well supported by appeals to emotion and logic. Efficient learning becomes a vital skill.
Children feel comfortable and capable of advocating for themselves, in class discussions, group projects, or in one-on-one sessions with their teachers.
Help your child develop a strong foundation for communication today. Sign up for our learning center's Public Speaking classes.
For our youngest students interested in developing their speaking skills and class participation skills
Students are guided with speech templates to help them draft personal speeches
For elementary school students who are ready to hone their presentation and public speaking skills
Emphasis on the fundamentals of public speaking
Incoming students can hold effective eye contact with their audience, give a speech with calm body language, operate their computer and camera equipment for optimal speaking conditions, and write speeches independently.
For students who have completed PS-1
Incoming students can confidently hold eye contact, use their hands as a speech tool, present intentional body language. With the fundamentals mastered, students are ready to tackle longer and more complex speeches
For students who have completed PS-2
Incoming students can write an effective and persuasive speech, can self-critique and offer constructive peer feedback, and have a strong stage presence. Students are ready to take their presentation skills to the next level with improvisational, notes-based speeches and with speech tools such as slideshows.
For students who have completed PS-3
Weekly 1-hour for 34 weeks, September to May
Speaking boldly and clearly has never been more important.
In our Public Speaking course, students project their voices, make eye contact, and make their presence known, whether in person or through the computer screen. Our innovative course teaches students to effectively argue a strong stance, be persuasive, and hold an audience rapt with any topic they choose.
Minimum of four students, maximum of eight students per class. Click the button below to sign up for our learning center's Public Speaking classes today!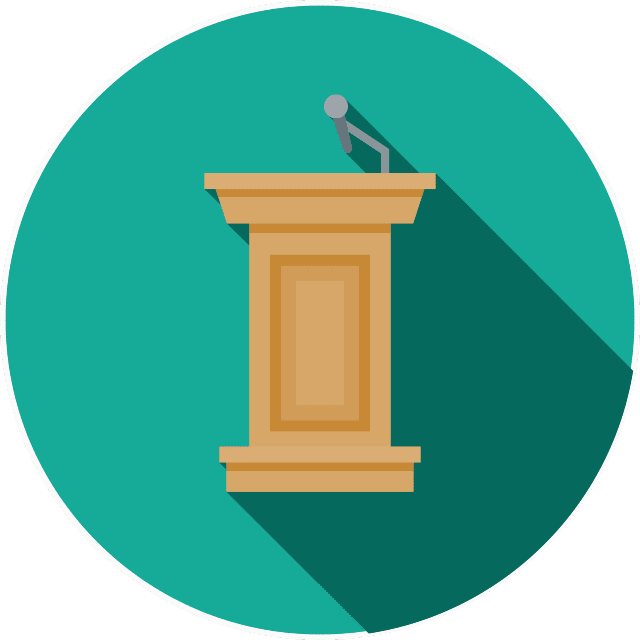 WANT TO
ENROLL YOUR CHILD?